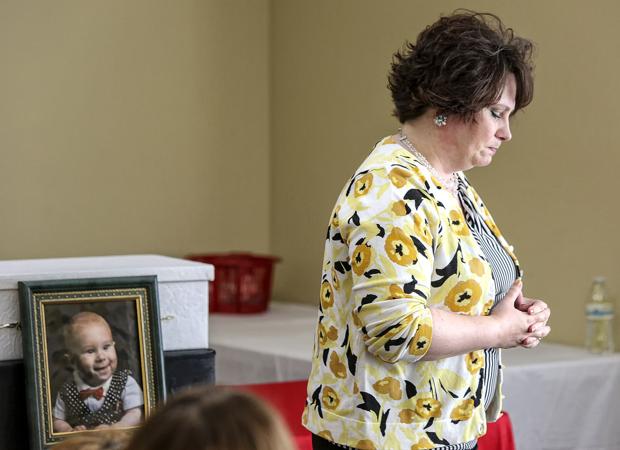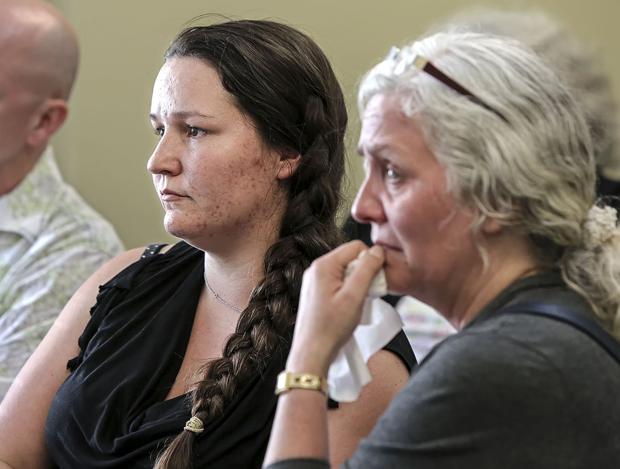 http://tdn.com/news/local/cascade-students-organize-town-hall-about-drun...
As Nathan Reeves' pickup accelerated toward her car, Jacquelyn Bouchard closed her eyes.
The Longview woman kept them closed as Reeves' truck throttled up and over her Mazda Protege, hooked the rear end and yanked it backward along Highway 30 near Rainier.
When her car finally stopped, Bouchard opened her eyes. She could see nothing, but felt the sharp pain of a crushed ankle.
Only a moment before the accident Bouchard had been laughing in the car with her best friend, Andrew Perry. Her daughter Jayda, 2, and Perry's daughters Aahlyah, 6, and Monica, 7, sat in the back. Bouchard was close to completing her dog-grooming certificate. Perry had just landed a full-time job with Airgas in Longview.
Life was good.
"We were so giggly and happy that when the headlights came into a our lane, we were laughing, 'Oh no,'" she said in an interview Wednesday morning. "Our happiness became fear."
The wreck left Perry with a punctured lung and several broken bones. Aahlyah broke her collarbone and Monica spent 10 days in the hospital with a ruptured bowel and aorta.
Hours after the accident, Reeves still had a blood alcohol level of about 0.23, about three times the legal limit, Bouchard said.
Two years later, Bouchard, 27, wants to keep speaking out against drunk driving. On Wednesday night, she came to a town hall meeting convened by the Cascade Middle School Prevention Club, a group of 13 students who educate fellow students and the community about driving under the influence. Longview police Capt. Robert Huhta and Chaplain Doug Fields also spoke to offer a comprehensive picture of the effects driving under the influence have on the community.
The Prevention Club's town hall coincided with Alcohol Awareness Month and the upcoming prom season. Longview's "Every 15 Minutes" program, which simulates drunk driving deaths in high schools, starts today.
Substance abuse education should start earlier than high school, said eighth-grader Winter Strong, a Prevention Club member.
"Middle schoolers, they might have parents who have been affected by alcohol," Winter said. "(Anybody) can be affected by alcohol. (This) is kind of like counseling. The people who aren't (affected), if they have the compassion, they can help this from spreading."
Rena Sherill, 42, was not as lucky as Bouchard. Twenty-one years ago, a drunk driver slammed into her car and critically injured her 16-month-old son, Tyler. He was declared brain dead, and Sherill eventually took him off of life support.
"Somebody made a choice that impacted my life," she told the audience at Wednesday's meeting. "The person I was before my son died is gone. (But) I learned a lot of my life … through this experience."
Sherill told the audience she refused to let Tyler's death be for nothing. She now devotes her time to teaching young people about the dangers of driving under the influence. She sits on Longview's Anti-Drug Coalition and teaches the Cowlitz County youth DUI course, which young people have to take when they are convicted of driving under the influence.
Huhta said talking in open forums like Wednesday's has never been more important with the rates of marijuana use by Cowlitz County youth increasing. Sherill said since December, she's had four marijuana DUI students in her class.
Drunk driving in Longview is also too common, Huhta said. In 2014, Longview officers responded to 200 DUI incidents, he said. The same year, four underage drivers were cited for DUI in Longview, he said.
"I'm excited you guys are making a difference in people's lives," Sherill told Prevention Club members. "If one person decided they're not going to drink and drive, that's worth every minute of my time."
Bouchard also sang the Prevention Club's praises Wednesday.
"We have the most amazing youth working at Mount Solo and Cascade," she said in an interview. "They're sitting at our City Council meetings. They're doing what we should be doing."
*Article from The Daily News. Written by Lauren Kronebusch.